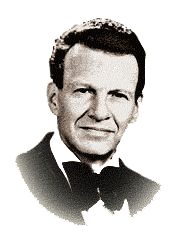 V.M. Samael Aun Weor, anthropologist and contemporary sociologist, has been an outstanding researcher. He dedicated his entire life to study the great truths that the past civilizations have bequeathed humanity in all of its different ways: in the philosophy, religion, art and science.
He was born in Bogota, Colombia, on March 6, 1917.
He showed enormous spiritual longings, already from the first months of his existence. He was educated in the official religion of his town, showing much veneration and respect towards all of the mystical matters.
When he was 9 years old, he had to study The Holy Scriptures and Latin. Being still a child, he left his home and entered the Path of life and he began to seek for the secret Path.
When he was 12 years old, he investigated the spiritism, and studied eagerly a lot of works about metaphysics, achieving outstanding results. He travelled along many places of the world, moved by his strong longings in the fields of philosophy, metaphysics, psychology and science.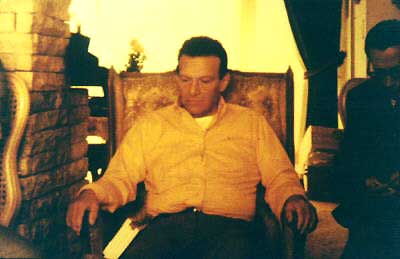 When he was 16 years old, he was analyzing the spiritual matters in the light of the modern science.
Having been taught good manners by his parents, and without trying great oratory feats when engaging in public speaking, he was giving lectures to the Theosophical Society at the age of seventeen years. Afterwards, he intensively practised Raya-Yoga, Bhakti, Karma-Yoga, Jnana-Yoga, etc., etc., etc.
He was 18 years old when he became a member of the Ancient Rosicrucian School. This worthy institution was founded by the Dr. Arnoldo Krumm-Heller (M. Huiracocha).
He was steeped into many intricate theories of vast content, because he only yearned with infinite longing to find his old way, the Path of the Razor's Edge. When he was 19 years old, he resolved to leave the theories and start to practice; then, he could experience the Oriental "Enlightening Void" for three times. Which left in his psyche and in his soul an unforgettable trace.
When he was 28 years old, he married with a woman whom he lovely called "negrita".
He achieved in 1958 the integration of three important spiritual movements into one known as AGLA (Accion Gnostica Libertadora de Amerindia).
When he was 33 years old he was entrusted the vast mission of spreading the Gnostic teaching all over the world. Then, he walked towards the North, crossing several countries such as Panama, Costa Rica, Salvador, etc., until he settled down in Mexico. It was in Mexico that his teaching caused a "revolution", and he established there the headquarters of the Great International Gnostic Movement.
On December 24, 1977, at the age of 60 years old, V.M. Samael Aun Weor disincarnated.
Other pictures of Samael Aun Weor